Most plastic surgeons will lay claim to some type of artistry in their surgical practice, but can they create outside of the OR? Dallas plastic surgeon, Dr. Mark Deuber, certainly can!
He has been recognized by the Dallas Morning News and D Magazine for his culinary acumen and artistry.  He and his wife, Cary, recently redesigned their kitchen to include a beautiful French blue lacquered Molteni island which makes the renovation look and feel like the kitchen of a Michelin-starred restaurant. And it is not just a show piece, they put that baby to work!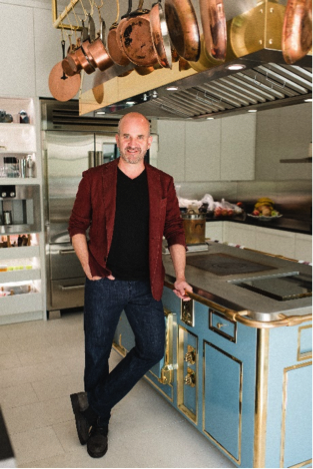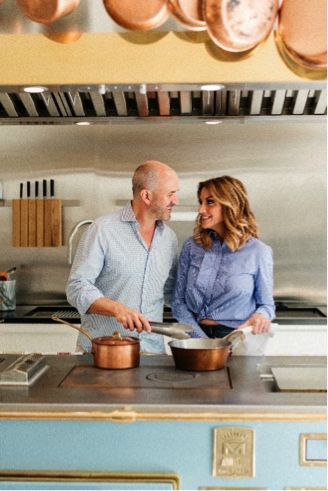 The Deubers love entertaining and cooking for friends and family. "Friends always tease us about the price tag," says Mark, who was born in Zurich and thus prefers a more European design aesthetic. "But I know plenty of people who spend their money on a McLaren, because they love cars and it fits their lifestyle. This fits ours." Cary adds (with a laugh): "Think about how much money you spend in a lifetime at nice restaurants? This actually saves us money! In all seriousness, we just love being in our kitchen all the time. And people are excited to not only come and see it but also eat what we make here. They're always leaving saying, 'We'll be back tomorrow!' It's the toughest reservation in Dallas."
Mark and Cary make an amazing team working together at
Lemmon Avenue Plastic Surgery
which in and of itself is a feat. Working together as husband and wife is not always an easy thing to do but they do it and do it well! Making patients feel and look amazing is a tag team effort between the plastic surgery side of things and the injectables and laser side – they compliment each other bringing Dallas amazing results like
24 Hour Breast Augmentation Recovery
and beautiful cheek pops, plump lips and wrinkle free smiles.
At home, their team evolves just a little to include their entire family in their new venture in their new kitchen, The Deuber Table.
Often the show will feature Mark and Cary teaching how to make one of their favorite dishes while their son, Grey, does all the filming and tasting – love seeing him steal bites when they aren't looking! It an authentic peek inside what dinner must be like in the Deuber household which often proves to be an adventure.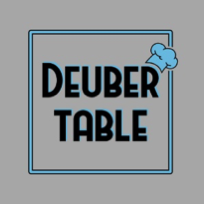 Dr. Deuber is a perfectionist in the OR as well as in his kitchen. Treating each ingredient with thought and care to showcase its full potential. His plates look like paintings and taste, well, let's just say it doesn't disappoint!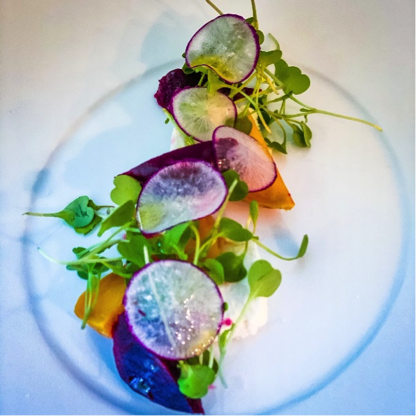 The Deuber Table makes making these very dramatic dinners super easy to replicate in your own kitchen. Mark and Cary make it seem as easy to make Roasted Duck with carrot, red cabbage puree and orange sauce or Baby Beet and goat cheese salad with micro arugula and horseradish as they do a making macaroni and cheese from the yellow box!
Watching the thought, the planning, and the attention to detail that Dr. Deuber gives his ingredients gives patients a tiny peek into what happens before he steps into the operating room. The results are pure art whether they are culinary or clinical.