Facial plastic surgery
or cosmetic procedures usually leave
scars
,
bruises
, redness, or other discoloration on the skin. After a facial procedure, you may be tempted to put on makeup right away to cover the scars, but it is best to wait. Putting on makeup too soon after surgery can cause infection, worsen scars, or slow the healing process. The pressure on the skin while applying makeup can even cause an incision to reopen. A quick and smooth healing process is ideal to reduce the appearance of scars and avoid complications. Older patients may need to wait longer before applying makeup, as their skin tends to be thinner and more prone to bruising.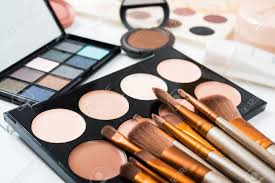 After your surgery or cosmetic procedure, your doctor will discuss with you how long you should wait before using makeup or other facial products. These general guidelines will help you plan for the weeks following your surgery.
Facelift
You should wait at least ten days before applying makeup after a facelift. Avoid using heavy makeup to cover surface irregularities left by surgical scars, as this can leave shadows, making the scars more noticeable. Instead, use a sheer foundation and play up other features, like your eyes, lips, or cheekbones, to distract from the scar. High-coverage makeups are designed to cover surgical scars, and can help hide discoloration. Try a concealer with a green tint to balance excessive redness.
Rhinoplasty
You should avoid applying pressure to your nose for at least three weeks after a rhinoplasty. You may apply makeup to other parts of your face, but not to your nose. You may use concealer to cover bruises under your eyes caused by surgery. Use a shade lighter than your base color, and apply it under your foundation for a seamless look.
Eyelid or Brow Lift
Avoid wearing eye makeup for at least two weeks after brow lift and eyelid surgery. You may apply makeup to other areas of your face, but be careful to avoid your eyelids or brows. After two weeks, applying a blue eyeliner to your top and bottom lids can help minimize the appearance of redness and bruising around your eyes. If surgical scars result in lost eyebrow hairs, fill in your brows with a matte eye shadow in a shade close to your hair color. Apply it using a small, angled brush. Smudge a soft eye shadow pencil toward the outer corner of the eye to conceal any scars in this area.
Laser Resurfacing or Chemical Peel
After an intense procedure like laser skin resurfacing or a chemical peel, you should wait until the skin regenerates before applying makeup. This could take between three and seven days, depending on the intensity of the procedure. It's best to use only water-based makeup for the first three weeks, as they can be easily removed with water. Look for products that are hypoallergenic or designed for sensitive skin. Avoid products with fragrance or alcohol for the first few months. You should be able to use your normal makeup products after six weeks.
To schedule your facial plastic surgery consultation, contact our Dallas practice today.