If Kylie, Khole and Kim can do it, why can't you? Perfect pouts are not just for celebrities and have not been for a very long time. Last year, lip injections were up thirty nine percent and patients spent more than a billion dollars on these magic potions that plump and flip lips. And why not? It is a simple, low risk, high reward, instant gratification thing to do for yourself!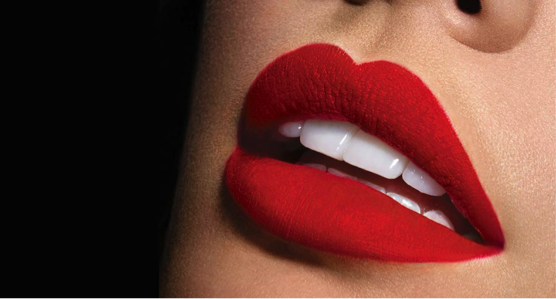 Dallas plastic surgeon, Dr. Deuber and his wife, Cary, started Lemmon Avenue Plastic Surgery, a laser and injectables center, to compliment his plastic surgery practice. "Often patients come in thinking they need an operation, but they really aren't there yet and would do better with a less invasive option, like injectables and laser treatments. Having the laser center as part of our practice lets us offer patients every option, both surgical and noninvasive, and truly customize their experience and their result," says Dr. Deuber.
And the opposite is true as well. Patients come in thinking they need Botox or filler, when that really is not the best option for them. Our nurse injectors often consult with Dr. Deuber looking for his opinion and direction, which is super important to help patients make good decisions and actually get the results they expect.
The History of Lip Augmentation
Although the Kardashians made lip filler popular a few years ago, plastic surgeons started playing with lip injections in the early 1900's. Details of the first lip augmentation were published in 1906 using paraffin wax and a metallic syringe dipped in hot water. The results were less than stunning and plastic surgeons started looking for alternatives. Liquid silicone was first used in lips in 1960 but that was a short-lived option due to safety concerns. It was followed by Bovine collagen which was a better option but it too had it's flaws as patients can be highly allergic and had to undergo allergy testing weeks prior to injections and then had to wait for weeks and weeks before ever seeing if it worked or not. Today, lip fillers containing hyaluronic acid are the go-to products for aesthetic practitioners around the world. Hyaluronic acid is a naturally occurring polysaccharide that is present in the skin and cartilage. It is able to combine with water and swell to varying capacities (depending on the product used) when in a gel form, causing the sought-after filling effect. Hyaluronic acid fillers last between 6-15 months and, if injected by a professional with the correct up-to-date training, have very little risks compared to other methods of lip augmentation. Juvederm and Restylane are common, well known names in the world of lip injections. The main difference between Juvederm and Restylane is how the filler solutions behave in the skin and what areas benefit most from these different fillers.
The FDA has recently approved a new lip filler from Galderma:  makers of Restylane line of fillers.  Restylane Kysse for lip enhance is a brand new hyaluronic acid filler designed especially for the lips. Restylane Kysse is made with a unique cross linking formulation that balances the filler's structure and flexibility to suit the highly soft and mobile lip area.  The filler particles are smaller than other Restylane fillers making it less prone to palpability and lumps.  Restylane Kysse is also longer lasting.  It lasts up to a year in comparison to other lip fillers that last 6 to 9 months.  
Neurotoxins can also be used to treat lips.  A Botox lip flip is an alternative to lip fillers. As the name implies, the Botox lip flip involves using Botox to enhance the upper lip. Just a few quick injections can help the upper lip relax and roll slightly upward, which allows more of the upper lip to be visible. It is an excellent alternative to fillers for patients who want a more subtle enhancement than fillers provide, or for those who want to enhance the shape of their upper lip with minimal effort.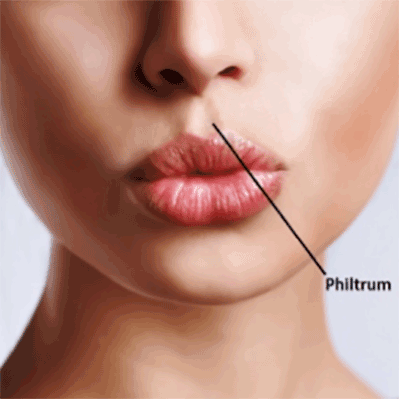 A Permanent Solution?
However, lip fillers and Botox lip flips do not necessarily work on every patient. There are countless stories of women who have lip filler over and over again and it just never produces the fullness – the poutiness – that they want. Our nurse injectors at Lemmon Avenue Plastic Surgery are trained to recognize when filler is not the best option. Each patient's anatomy plays a part in determining the treatment plan. If the distance from the bottom of your nose to the top of the colored part of your lip is too long, no filler in the world will plump those lips! This space is clinically known as the Philtrum and can be shortened with a simple surgical procedure called a Lip Flip. Dr. Deuber performs a surgical Lip Flip under local anesthesia permanently increasing the amount of lip the patient can see, decreasing the distance between her nose and lip allowing the colored part of the upper lip to show and shine and pout naturally.
Surgical Lip Flips are just as easy to do as getting lip injections or the Botox Lip Flip and for some patients, it is truly the better option. It is an outpatient procedure that involves making an incision hidden in the crease where the nose and lip/philtrum meet. Surgical Lip Flips require no down time, but stitches will need to be removed in 5 days. It leaves no scar and no pain medications are needed. A surgical Lip Flip is permanent. No more fillers required. The average cost of a surgical Lip Flip is $3500.00.
How do I know which option is best for me?
You likely will be happy with the Botox lip flip if: 
You would like a subtly more prominent "pout" to your lips
You feel your upper lip looks invisible when you smile
You want fuller-looking lips but do not want additional volume
You want a more temporary treatment (3-4 months)
Fillers are likely a better lip enhancement option if: 
You would like additional volume in the upper and/or lower lip
You would like to address more severe vertical lip lines
You would like to improve overall lip shape and symmetry
You want a longer-lasting lip enhancement (6-12 months)
A Surgical lip flip is a better option if:
The distance from the bottom of your nose to your upper lip is too long
You would like for more of your upper lip to be visible
You would like to improve overall lip shape of your upper lip
You would like a more permanent solution to fuller looking lips
Dr. Deuber Performs a Lip Flip
Dr. Deuber performed a Lip Flip on one of our nurses and you can follow along watching the video below.
To see how you can have the perfect pucker, call Dr. Mark Deuber at 214-220-2712 or send photos through our patient portal for a quick and easy virtual consult.