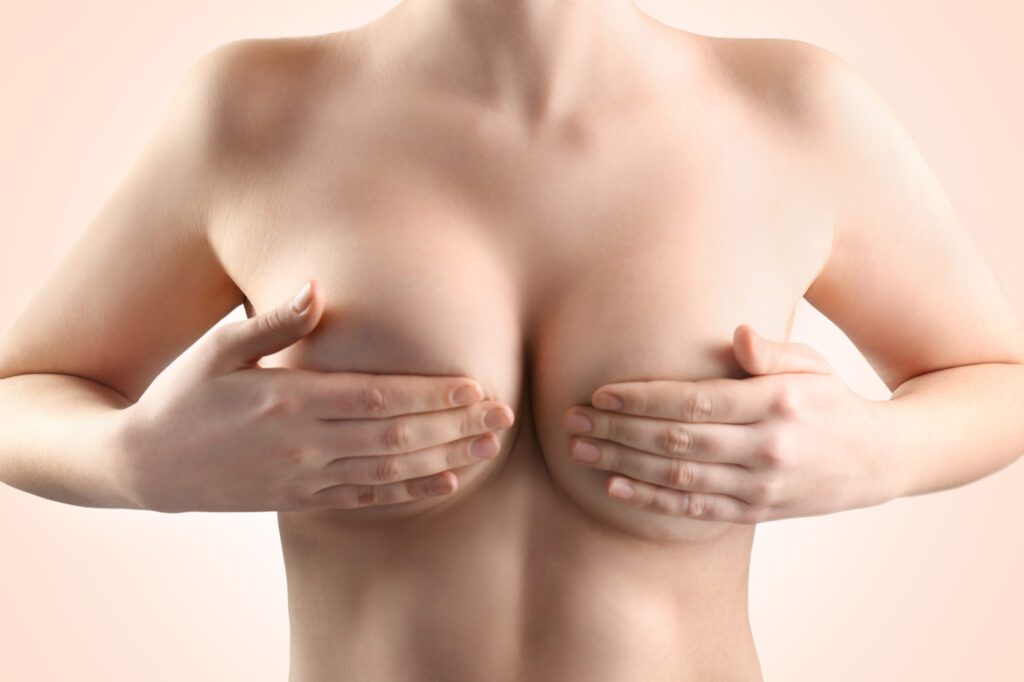 About 8 in every 1,000 women in the United States have had a breast augmentation. Most women do it for cosmetic reasons, although that is not always the case.
Women want to do it because it improves body image, can boost self-confidence and make a woman feel better overall better about herself. There are many other reasons that women choose to get breast augmentation as well.
So what is breast augmentation and how does it work? Do the results look natural?
Let's dive into all that in this article about plastic surgery and breast implants.
Read on to learn more about the benefits of breast augmentation and if you can achieve natural breasts with this type of procedure!
What Is Breast Augmentation?
Breast augmentation, more commonly referred to in society as a "boob job," is the process of increasing the overall size of your breasts. This is typically done with a fat transfer to increase the size as well as putting in pre-made implants under the breast tissue.
Many women opt to do this after losing significant weight or after pregnancy. Breast augmentation can help you achieve a more rounded breast shape, increase the symmetry between the two, and improve their natural size.
How to Ensure Breast Augmentation Looks Natural
If you choose to go through cosmetic surgery to get breast implants, there are a few things that you can do to ensure it looks natural.
Luckily, there are many advancements that allow for breast augmentation to look natural. Thanks to advances in surgical techniques, implant materials, and the increasing expertise of surgeons, you can rest assured that you will have natural-looking breasts when you come out of surgery.
Here are a few ways to be sure of it!
Talk to Your Plastic Surgeon
One of the most important things you can do to make sure you are getting natural-looking breasts is talk to your plastic surgeon. Your surgeon is of course the one performing your surgery and he or she has a great deal to do with the outcome.
If you make it clear that you want your breasts to look natural, your surgeon will know what what you expect and what to do. This is an important conversation to have before having your procedure. 
Determine Shape
Not everyone is going to want the same shape of implants. In addition, the shape is going to look different on different individuals depending on body size, existing body frame, curves, and other features.
Round implants can give a more natural look as long as they are the right size (which is another factor to consider when looking at your choices for breast implants). Placment of the round implants will also play a major part of how new breasts look – if the placement is too high it can make the person look fake or operated on, which is the opposite of a natural look.
Another option is to choose shaped implants. Teardrop shasped implants, for example, can create more natural looking result. They have a more tapered look much like natural breasts do.
Teardrop shaped implants tend to have more natural proportions as well. One common question is how do these stay in place? A new technology of these specific implants is a textured surface that allows natural breast tissue to stick to them, helping to keep keep them in place.
This new technology also minimizes any unwanted folding or wrinkling of breast implants.
Determine Size
As mentioned previously, the size of the breast implants can also make a huge difference in how the look of a breast augmentation comes out.
Obviously, size matters. If you are a 140-pound woman with a straight figure, adding size D breasts or larger may not look very natural.
During a consultation with your plastic surgeon, you should take measurements of your current breasts and chest. The surgeon can then tell you what size looks best on you based on your current body size. Obviously, the bigger the size of the implants, the more unnatural they are going to look.
In addition to the suggestion from your surgeon, you may also want to try out bras and clothes with the potential implants you may choose. This can help you see what your breasts will look like in clothing.
With many different sizes on the market, you will be able to find the right fit – and one that looks natural!
Placement
Another way to ensure that your breasts look natural is to determine the placement of the implant.
The implant can be placed either over or under the chest muscle, depending on the patient's body shape and size and the desired outcome. Placing the implant under the muscle can provide a more natural-looking result, as it creates a more gradual slope from the chest to the breast.
A submuscular breast implant will create a smoother and more natural shape of the breast. There is also less of a chance that you will develop scar tissue around the implant. However, there is a longer recovery time because it is through the muscle.
A sub-glandular breast implant has a quicker recovery, however, this placement does require some of your breast tissue for the best looking results. If you are a woman that has quite a bit of existing breast tissue, this can look much more natural.
Having a conversation with your doctor about the placement of the breasts can help him or her determine what to do in surgery.
Surgical Techniques
With more advanced technology comes more advanced surgical techniques to give you the natural look that you want with your surgery.
A skilled plastic surgeon will use surgical techniques to create a natural-looking breast shape. It is important to ask what surgical technique will be used so you can get a better understanding of how the breast augmentation will look after surgery.
For example, the surgeon may use a dual-plane technique, which involves placing the implant partially under the muscle and partially under the breast tissue. This creates a more natural-looking breast shape. It will also prevent the breasts from looking too round (even if you choose a round shape).
Benefits of a Breast Augmentation
Now that you know that there are ways to make sure your breast augmentation looks natural, you may want to know if it's the right procedure for you. What are the benefits and is cosmetic surgery worth the cost?
Here are just a few of the many benefits!
Improved Self-Confidence
Many women do not feel confident and often this is due to their breast size. They may not feel good enough or may constantly compare their breast size to other women.
After a breast augmentation, there is no need for comparison! You have the exact size and look that you want for your breasts, which means you can be confident in this part of your body from now on!
More Clothing Options
If you do not have large breasts, it can actually be difficult to fit into clothing that you want or love. It can be a struggle to find clothes that properly fit and even flatter your figure.
Some clothes may sag, some may not stay up, and others are just unwearable.
If that's the case, you may benefit from breast augmentation. This can make your breasts larger so that clothes do fit. In addition, it can create a more proportionate and balanced breast size so that your clothes enhance your look rather than detract from it.
Increased Satisfaction in Sexual Relationships
Many women feel self-conscious about their breasts in their relationships. They may wonder if their partner is constantly wishing that their breasts are bigger even if they say they don't care.
With breast augmentation, many women feel more comfortable and confident in their intimate moments. This can also lead to an increase in sexual satisfaction.
Get Natural Breasts With Breast Augmentation
Are you ready to get the natural breasts that you want with breast augmentation? Then it may be time to meet with a plastic surgeon!
Dr. Deuber knows exactly what he's doing to help you get the breasts you've always wanted. Ready to get started? Contact us so we can set up a consultation for you with Dr. Deuber as soon as possible!