Mothers love their children. But they don't always like the adverse effect that pregnancy, childbirth and breastfeeding can have on the body. A Mommy Makeover is a combination of procedures, customized to your individual needs, that typically includes some form of breast surgery along with a tummy tuck. However, it may also involve liposuction and/or vaginal rejuvenation. The goal is to restore your skin and tissues to their lifted, firm pre-pregnancy state. The advantage of a Mommy Makeover is that it addresses multiple problem areas in one surgical procedure. This saves you both time and money, particularly in terms of recovery.
Board-Certified Plastic Surgeon, Dr. Mark Deuber, is passionate about delivering the highest quality patient experience for his Dallas area and beyond patients. The most over-looked component of this is the recovery. Delivering as fast and stress-free recovery as possible is a cornerstone of the Deuber difference. This is particularly important for mothers. Dr. Deuber uses a special surgical technique in all of his breast surgery and tummy tuck procedures that produces significantly less trauma to the tissues. This translates to less post-operative pain, and a speedier recovery. So, you can get your pre-pregnancy body or better back without having to spend a lot of money on extra childcare or take two weeks off of work. Most importantly, it means that you can send your mother-in-law home after just a few days.
What is a Mommy Makeover?
The phrase "Mommy Makeover" was coined to describe a combination of procedures that address the most common problem areas that can result from having children. These typically include some form of breast surgery such as:
24 hour recovery breast augmentation
Breast lift or mastopexy
Mastopexy augmentation (breast lift with a breast implant)
Breast reduction
Furthermore, a Mommy Makeover almost always includes a full tummy tuck to address excess abdominal skin, and muscle laxity, if necessary. In addition, some women may require liposuction on the back, hips or thighs as well as vaginal rejuvenation. The right combination for you is going to depend entirely on your unique needs.
Get a Mommy Makeover Consultation with Dr. Deuber
The key to a successful Mommy Makeover is customizing it to your anatomy. What worked for your sister or best friend may not be right for you. This is why an in-person consultation is so important. During your meeting, Dr. Deuber will listen closely to what bothers you about your body contour. He will ask about your medical history, number of pregnancies and whether you've had any prior aesthetic procedures, both surgical and non-surgical. Then, he will perform a thorough physical exam, taking precise measurements, to assess your:
Degree and location of skin laxity
Excess fatty deposits
Muscle laxity or diastasis, if any
Vaginal health
Together, you will discuss the best combination of procedures for delivering on your goals. The advantage of a Mommy Makeover is that it is one surgery so there is only one recovery.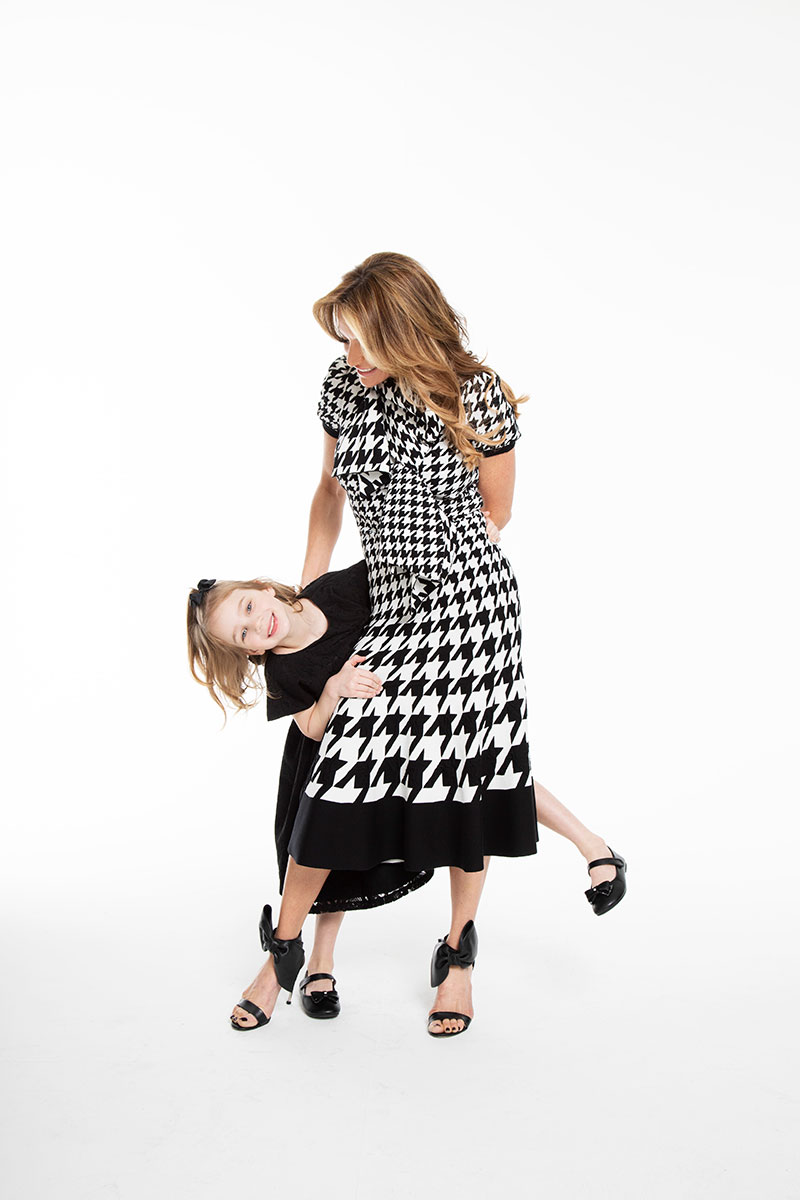 Am I an Ideal Candidate for a Mommy Makeover?
The ideal candidate for a Mommy Makeover is any women who is bothered by the appearance of multiple areas on her body and who is:
In good overall health
Within 10 lbs. of a maintainable goal weight
Non-smoker
Finished having children
3 months past the end of breastfeeding
While pregnancy, childbirth and breastfeeding can adversely effect the skin and tissues on the breasts and abdomen, a Mommy Makeover is not exclusive to mothers as:
Age
Hormonal fluctuations
Weight gain/loss
Menopause
These can also exact their toll on your body. The important thing to keep in mind about a Mommy Makeover with Dr. Deuber is that it will be a single surgery that includes the right combination of procedures to restore your unique body.
Why Choose Dr. Deuber for Your Mommy Makeover?
Dr. Deuber has an outstanding artistic eye. It is evident in everything he does from the house that he and his wife, Cary, designed together, to the clothes that he helps her buy, to his remarkable aesthetic results. He can look at a patient and know exactly what she needs in order to look her best. Having begun his career on Wall Street, Dr. Deuber is also a strong advocate for the efficiency model. This combination makes him extremely gifted at designing a Mommy Makeover procedure that will best address your needs with the least amount of downtime.
As a busy plastic surgeon, husband and father of three, Dr. Deuber truly understands that time is our most precious commodity. This is why he practices cutting-edge techniques like the 24 hour recovery breast augmentation that will get you back to your daily routine as quickly as possible. In a Mommy Makeover with Dr. Deuber, you will be up and walking immediately after surgery. This is a game-changer.
Mommy Makeover Procedure Overview
Dr. Deuber performs all of his Mommy Makeover procedures under general anesthesia at Lemmon Avenue Surgery Center, his on-site, state-certified and fully accredited day surgery center in Dallas. Before either of you ever enter the operating room, Dr. Deuber will have mapped out every step of your procedure. This emphasis on meticulous planning on the part of the entire surgical team is another pillar of the Deuber difference. Not only will it help deliver a better aesthetic result, but less time spent in surgery is safer and gentler on the tissues. The latter is key as less trauma to the skin and tissues means less post operative pain, and a faster recovery.
The specifics of surgery will depend on which combination of procedures comprise your individual Mommy Makeover. As discussed, these may include:
Breast augmentation
Mastopexy or breast lift (with or without implants)
Breast reduction
Tummy tuck
Liposuction
Vaginal rejuvenation
The main advantage of a Mommy Makeover is that it addresses multiple problem areas in one surgery so there is only one anesthesia cost and one recovery period. This can be done safely as the entire surgery will take between 2 1/2 and 4 1/2 hours to complete, well within the 6 hour safety window for surgical procedures.
Mommy Makeover Recovery Process
The single biggest deterrent for most patients who desire a Mommy Makeover is fear of the recovery, especially the tummy tuck. Maybe you had a friend who was in bed for two weeks or read about someone online. One of the many benefits of a Mommy Makeover with Dr. Deuber is that he utilizes precise electro-cautery dissection in both his breast surgery and tummy tuck procedures. This technique allows him to cut and cauterize at the same time, producing virtually no bleeding. This translates to significantly less post-operative swelling and bruising which means less pain, and a faster recovery.
While the 24 hour breast augmentation will have you back to your daily routine the next day, a tummy tuck requires a bit more downtime. Dr. Deuber has his tummy tuck patients spend the first night in the surgery center with a private nurse in order to get you comfortable with as little pain medication as possible. He or she will have you up and walking right after surgery, and going to the bathroom on your own so that you will feel acclimated to these normal activities once you return home.
Dr. Deuber does ask his tummy tuck patients not drive for 5 days following surgery so you may need to bring in some help. But you are not going to be in bed, on pain meds. He wants you planning an activity every day that gets you out of the house. Furthermore, Mommy Makeover patients can be up, making dinner and helping their kids with homework the day after surgery. Just avoid cardio for 2 weeks, and don't lift anything over 35 lbs. for 3 weeks. In terms of core work, you will need to avoid these exercises entirely until you are cleared by Dr. Deuber.
You can expect some bruising and swelling, but this typically resolves in a couple of weeks. So, while you may not be running a marathon, you will be back to work and your daily routine within a week, rocking a body that makes you look and feel years younger. A fair trade-off, don't you think?
To find out more about a Mommy Makeover with Dr. Mark Deuber at Lemmon Avenue Plastic Surgery Center in Dallas, contact us today or call 214-220-2712 to schedule a consultation.